Will Willoughby
Biographical Information
Born:
Physical Information
Species:
Human
Gender:
Male
Hair Colour:
Brown
Eye Colour:
Brown
Birthplace:
Family Information
Family Members:
Currently unknown
Living or Deceased
Alive or Dead?:
Living
Characters They Portray
Acting Appearances:
Mitchell Stunt double,
Non-Acting Appearances:
Currently unknown
William Willoughby was the stunt double of Mitchell in the Episode
Another Fine Mess
. He replaced Aidan Turner when Mitchell and Bernie got hit by a car. Will Willoughby has also appeared in many different films and TV series. He was Benedict Cumberbatch's stunt double in Sherlock and appeared in Doctor Who, Merlin, The Bill, Torchwood, Game of Thrones etc.
Here is a video interview (1.40 min) of the Will Willoughby: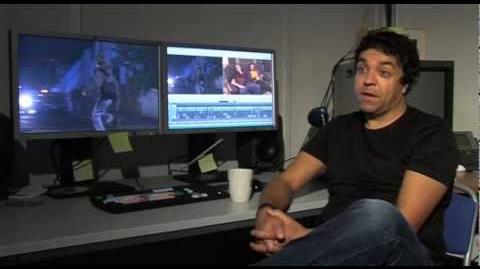 External Links
Edit
Meet Sherlock's stunt double – the man who really survived the fall (Article - Radio Times)
William Willoughby at the IMDb
Official Website
Ad blocker interference detected!
Wikia is a free-to-use site that makes money from advertising. We have a modified experience for viewers using ad blockers

Wikia is not accessible if you've made further modifications. Remove the custom ad blocker rule(s) and the page will load as expected.