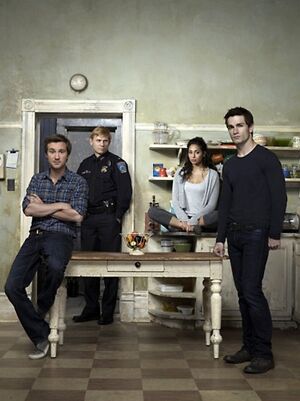 When Season 2 ended, we were left off with Aidan buried alive as a punishment from vampire leader Mother, Sally was in a state of limbo, and Josh's plot to kill his maker Ray, which endangered Nora.
Where in the world is Season 3 going to take us? With the premiere coming up (January 14, to be exact), it's time to make our predictions of what is going to happen to our favorite supernatural characters!
Sally claims that she has found a way out of Limbo but she needs the boys' help, we're thinking that she will probably be able to get out...but maybe not in the first episode.
Amy Aquino is joining the cast as Donna, a witch whose supernatural spells are sought out to help find Sally, but we're thinking that she might cause more trouble than the boys want!
Speaking of Sally coming back. Is she coming back as a ghost or something more corporeal??
We really loved Aidan and Suren, and we are wondering if Aidan is going to try and get some kind of revenge on Mother or just play it safe so he doesn't get killed too. Then again, in the promo, someone says "Mother is dead." Mysterious!
Seeing as how Josh is still a character in Season 3, we're assuming that he is alive from the standoff with Ray, and, from the promo, it seems like Josh and Nora aren't werewolves anymore. I highly doubt that they're going to be able to keep living as "regular humans" though!
Henry. We just want more Henry!
What predictions do you have for the new season? Be sure to share them in the comments below and let's see if any of our predictions come true!
To whet your appetite as you wait for the premiere, here are some promos for Season 3!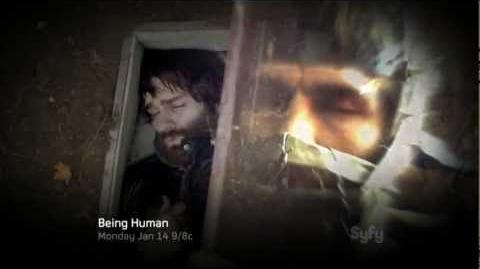 Will you be watching the premiere of Season 3?
---
---
Ad blocker interference detected!
Wikia is a free-to-use site that makes money from advertising. We have a modified experience for viewers using ad blockers

Wikia is not accessible if you've made further modifications. Remove the custom ad blocker rule(s) and the page will load as expected.