Christa has posted the following video, where Danny says that he "runs the school".
Christa tells the following about the video:
This has been sent round school. It's a video of Danny being a total dick. No surprise there... Still, he's pretty blatant about it. I think he fancies himself as the hardest lad in school. Could be an act? Or maybe he's just a nasty git. Will see what Adam thinks (that is if he actually *thinks* at all).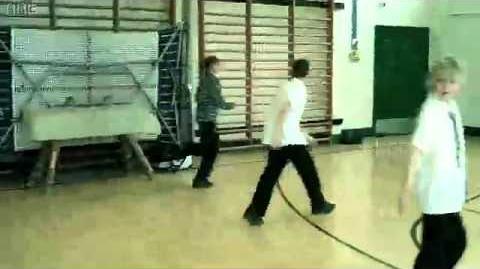 Ad blocker interference detected!
Wikia is a free-to-use site that makes money from advertising. We have a modified experience for viewers using ad blockers

Wikia is not accessible if you've made further modifications. Remove the custom ad blocker rule(s) and the page will load as expected.