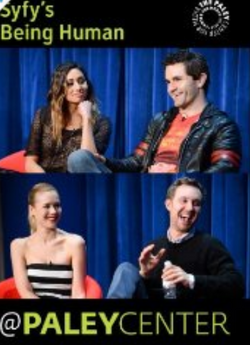 Syfy's reimagining of the popular British series follows three twentysomething Bostonians as they navigate the demands of contemporary urban life, which in their case is a bit harder due to certain existential complications: one's a ghost, one's a vampire, and one's a werewolf. The series has won praise for explicating the humanity of its characters, in addition to their preternatural qualities.

Starring:
Runtime:
Available on:
ASIN: B00CAYST5M
Ad blocker interference detected!
Wikia is a free-to-use site that makes money from advertising. We have a modified experience for viewers using ad blockers

Wikia is not accessible if you've made further modifications. Remove the custom ad blocker rule(s) and the page will load as expected.