Season 4

Original Run
12
Num of episodes
{{{num}}}
Premiere
{{{premiere}}}
Finale
{{{finale}}}
Seasons:
1, 2, 3
Season 4
is the fourth season of the Syfy horror drama;
Being Human
. It is set to premiere in January 2014. On February 25 the show was canceled and This season will be it last.
"Being Human" Season 4 opens with the roommates coping with Josh (Sam Huntington), who is permanently a wolf, although the full moon has a very different effect on him now, which drives Nora (Kristen Hager) to extremes in order to get her husband back.
Visitors from Aidan's (Sam Witwer) haunted past, including an elusive character bearing an uncanny likeness to his long lost wife, Suzanna (Katharine Isabelle), as well as his maker, Bishop (Mark Pellegrino), collide with the present; and Aidan is forced to make impossible decisions affecting those closest to him.
Sally (Meaghan Rath) finds herself trapped alone with the witch, Donna (Amy Aquino), but her newfound magical powers may be more than either of them bargained for.
Unbeknownst to all of them, a new and dark adversary threatens to destroy their family unit, rocking the very foundations of the life they've built together.
Main Cast
Edit
Recurring Cast
Edit
Guest Cast
Edit
#
Title
Original airdate
Notes
1
Old Dog, New Tricks
13 Jan, 2014
2
That Time of the Month
20 Jan, 2014
3
Lil' Smokie
27 Jan, 2014
4
The Panic Womb
3 Feb,  2014
5
Pack It Up, Pack It In
10 Feb, 2014
6
Cheater of the Pack
17 Feb, 2014
7
Gallows Humor
24 Feb, 2014
8
Rewind, Rewind...
3 Mar, 2014
9
Too Far, Fast Forward!
10 Mar, 2014
10
Oh Don't You Die For Me
17 Mar, 2014
11
Ramona the Pest
24 Mar, 2014
12
House Hunting
31 Mar, 2014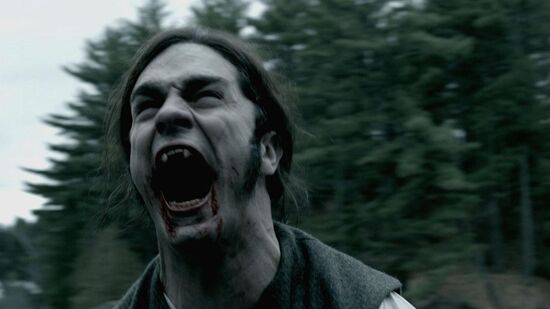 Ad blocker interference detected!
Wikia is a free-to-use site that makes money from advertising. We have a modified experience for viewers using ad blockers

Wikia is not accessible if you've made further modifications. Remove the custom ad blocker rule(s) and the page will load as expected.