Lucy Woodeson


Gender
Female
Species
Human
Status
Alive
Occupation
unknown


On August 19th 2007 Mal and Lucy move into the house that belonged to Owen and Annie. They do not know that the house is still haunted by Annie.
While Mal jokes about Annies death and that the house might be haunted, Lucy is scared. Soon Lucys jewellery gets lost, chairs are rearranged on the table and someone writes "Get out" on the wall. Lucy gets so scared that she finally leaves the house together with Mal.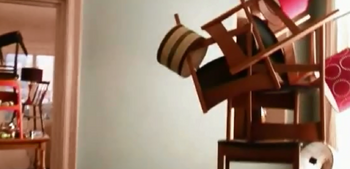 Ad blocker interference detected!
Wikia is a free-to-use site that makes money from advertising. We have a modified experience for viewers using ad blockers

Wikia is not accessible if you've made further modifications. Remove the custom ad blocker rule(s) and the page will load as expected.