Lesley has left her husband Emrys, when she started an affair with her new piano teacher Gwyn. Lesley bought a new house. Lesley did pay the house out of the divorce settlement. Annie and Emrys go to the house to finish Emrys unfinished buisiness. At first Annie thinks that Emrys needed to tell his wife that he still loves her. Emrys does this even if he hates her, but no Crossover Door appears. In the end all that Emrys needed to do was hunt the house and scare Lesley and Gwyn out of the living room.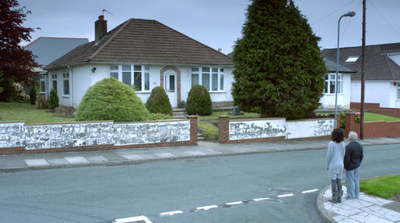 Ad blocker interference detected!
Wikia is a free-to-use site that makes money from advertising. We have a modified experience for viewers using ad blockers

Wikia is not accessible if you've made further modifications. Remove the custom ad blocker rule(s) and the page will load as expected.