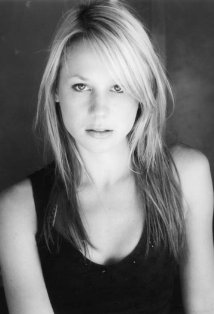 Kristen Hager plays Nora in Being Human (Syfy).
Kristen Hager was born in Red Lake, Ontario, and made her first television appearance in the mini-series Beach Girls in 2005. A year later, she appeared in the TV series Runaway, which starred Donnie Wahlberg and child actress Niamh Wilson. She also made an appearance in the Golden Globe Award-winning film I'm Not There. Her most known appearance was in the movie Aliens vs. Predator: Requiem, the sequel to Alien vs. Predator. Hager played Cathy in the 2008 film Wanted. During that year, she also appeared in Murder on Her Mind as Aimee Linden and You Might as Well Live as Cookie. She starred as Adele Edmond in the 2009 Canadian TV series Wild Roses.
External Links
Edit
Ad blocker interference detected!
Wikia is a free-to-use site that makes money from advertising. We have a modified experience for viewers using ad blockers

Wikia is not accessible if you've made further modifications. Remove the custom ad blocker rule(s) and the page will load as expected.