Jennifer McAdams
Gender
Female
Species
Human
Status
Alive

Television Portrayal
First appearance
Appearances
CenSSA Website



Jennifer McAdams
was a human woman who lived in Liverpool.
Someday in 2010 vampire tried to break into her house but found the doors locked and moved on. Jennifer McAdams snapped an image of the vampire who stood outside her house in the rain. The vampire was not visible on camera, but the rain outlined his face and body.
After this Jennifer McAdams sent the photo to the CenSSA. Lloyd Pinkie showed it on the official CenSSA website.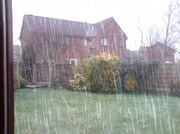 Ad blocker interference detected!
Wikia is a free-to-use site that makes money from advertising. We have a modified experience for viewers using ad blockers

Wikia is not accessible if you've made further modifications. Remove the custom ad blocker rule(s) and the page will load as expected.