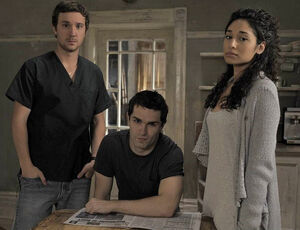 Being Human is a remake of the BBC television series of the same name. It is produced by Muse in Montreal, Canada for the Syfy and Space networks. The series revolves around three roommates who appear to be in their twenties, who try to live normal lives despite being a ghost, a vampire, and a werewolf.
Recurring
Edit
Ad blocker interference detected!
Wikia is a free-to-use site that makes money from advertising. We have a modified experience for viewers using ad blockers

Wikia is not accessible if you've made further modifications. Remove the custom ad blocker rule(s) and the page will load as expected.